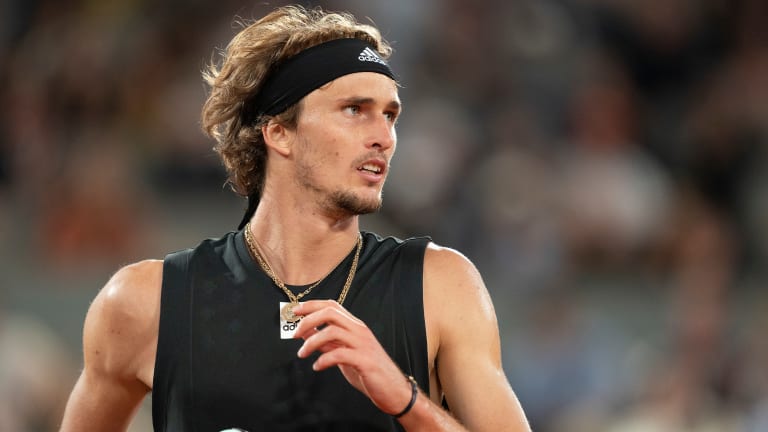 Alexander Zverev: 'I don't want to say yet that I won't play the US Open'
World number two refusing to rule himself out of the US Open despite Roland Garros injury.
Alexander Zverev says there is a chance that he can play the US Open this month after a dramatic recovery from injury.
The German's season appeared as if it could be over when he tore three ligaments in his foot during the French Open semi-final against Rafael Nadal in June.
He retired from the match immediately and underwent surgery the following day, and just a couple of weeks ago he was pictured still wearing a protective boot.
However, he has now returned to the practice court and he believes he has a chance of making the US Open - although he admits it is a slim one.
"Of course I will still try to make the U.S. Open," he told reporters in Germany. "Although it will be very, very close."
"Maybe I could say I'm ready [but] best-of-five is difficult. Every day it really gets better. That's why I don't want to say yet that I won't play the U.S. Open."
Alexander Zverev was speaking at a press conference in Hamburg, during which he confirmed he will return to the Germany Davis Cup team this year.
Zverev has been one of the most outspoken critics of the tournament since its recent revamp to a finals format, although his opinion now appears to have softened.
Central to that change of heart has been Hamburg being chosen as one of the host cities rather than a larger event held in Spain, and he is ready to embrace the competitions unique atmosphere again.
"We are a strong team," Zverev told DavisCup.com. "If we play with our best players, we can go deep and even win the Davis Cup.
"There is nothing better than playing before a packed home stadium."