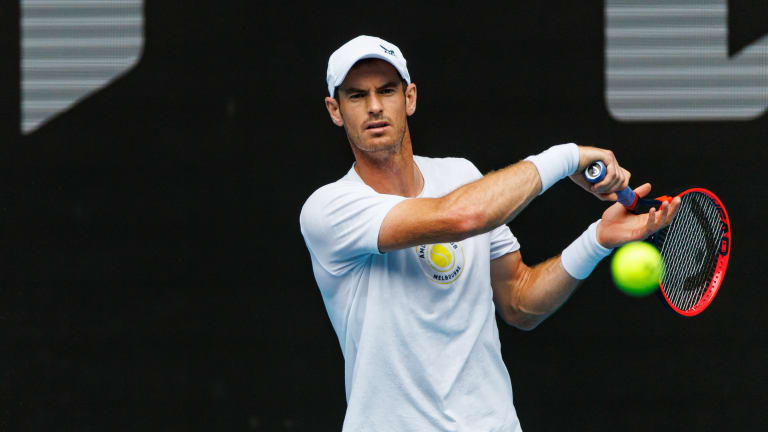 Andy Murray has a 'perfect' second round match up, says Mats Wilander
Andy Murray will face Thanasis Kokkinakis in the second round of the Australian Open.
Aussie Thanasis Kokkinakis is the 'perfect draw' for Andy Murray, according to Mats Wilander.
Murray is due to face off with the crowd favourite in the second round in the last match of the day on Margaret Court Arena after defeating 13th seed Matteo Berrettini in a five set thriller earlier this week, which proved he is more than capable of competing at the top level.
Wilander believes the match up is ideal for the Scot as the crowd will help motivate him.
''[Kokkinakis] is the perfect draw for him,'' Wilander said.
''If he does pull up a little bit tired, becoming sore and slow, he's playing against an Aussie. The crowd is going to be so involved, and suddenly, you can just turn that match into your last, thinking 'This is it; this is the last match. They're cheering for him…I believe in myself…''
While the Eurosport expert didn't give a prediction on the outcome of the match, he suggested that Murray could win considering that he's already beaten Berrettini.
"Is he good enough to beat Kokkinakis? Yes, he is. If he can beat Berrettini, he can beat Kokkinakis,'' Wilander added.
''The influx of energy from the crowd is going to help Andy.
''I'm a bit surprised it's on Margaret Court rather than Rod Laver because this is a blockbuster of a match.''
''But maybe that will play into Murray's hands, playing on a smaller court."
Tim Henman was quick to praise Murray's first-round performance and he noted that playing the final match of the day will give the former world No. 1 extra time to recover.
''I sent him a well-done message and asked him how he felt. He said he pulled up quite well,'' Henman added.
''There might be a little bit of muscle soreness, but he was pleasantly surprised. I'm sure he's had a light day today and playing later tomorrow gives him that extra time to recover.
''Hopefully, he can go out there and put in another good performance because I thought his level against Berrettini was incredible.''
Please follow Tennisbuzz on Twitter and Instagram, and you can like us on Facebook by clicking here.
For more exclusive content from Tennisbuzz, including news, features, trivia, promotions and more, please be sure to bookmark our home page.