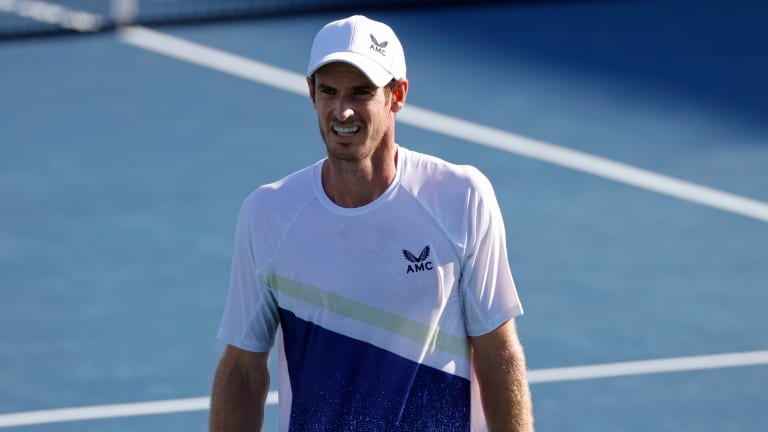 Andy Murray 'only scratching the surface' of comeback potential, says analyst
Three-time Grand Slam champion Andy Murray still has more to give, says former world number four.
Andy Murray is still 'only scratching the surface' of what he is able to do following his return from injury, says Tim Henman.
The former world number one saw his career decimated by a hip injury in 2017 when he sat top of the ATP rankings.
It has been a long road back for him since them, and these days he plays with a metallically coated hip following resurfacing surgery in 2019.
He is now slowly climbing the rankings again and is now targeting getting back among the seeds for Grand Slams.
Former British number one Henman, though, believes there is still so much more to come from Murray.
"I think [Andy Murray] has had such a challenging last four or five years and now he's starting to build some consistency with his fitness, so now he can play on a more consistent schedule," Henman said at a sponsor's event.
"For me he's still only scratching the surface. He's in the top 50 and if he plays the full schedule then I definitely think he can be back seeded in the grand slams.
"You'll get to see him with more protection and then he can have a really good run in in the slams still. That's definitely the motivating factor."
Andy Murray climbing the rankings are reaching ATP Tour finals again is certainly good for British tennis, although Henman says the United Kingdom are much less reliant on the Scotsman than they were before.
Emma Raducanu won the US Open last year and Dan Evans, Cameron Norrie and Jack Draper are impressing on the Tour too.
"Dan has played well this year and I think there's a very positive vibe around British tennis at the moment both on the men's and the women's side.," Henman said.
"If you look at the results in Canada this week, with Jack Draper qualifying and making quarters of a Masters 1000, Evans in the semis, and Cam Norrie has played fantastically well this year making the semis of Wimbledon.
"Obviously on the back of Raducanu winning the US Open last year and some of the results on the women's side there's a lot to be positive about.
"I think they are very important role models to inspire the next generation."