Mats Wilander believes Daniil Medvedev could be the man to 'dominate for the next five years' due to his growing consistency.
Medvedev is the highest ranked player in the Australian Open men's draw after Novak Djokovic was not allowed to play due to his vaccination status.
The Russian won his first Grand Slam title last year at the US Open, where he beat Djokovic in the final, and has been the runner-up in two other major finals too – including last year's Australian Open.
And, according to Eurosport expert and former world number one Wilander, Medvedev is ideally positioned to become a true powerhouse of the ATP Tour.
"I think you can lose your motivation once you win a Grand Slam depending on where you are in your career but for Daniil Medvedev winning a Slam came at a good time, he beat the best player most probably of all-time in the finals," Wilander said.
"He could dominate the next four or five years, not in terms of winning three Slams a year, but in terms of getting to semi-finals, getting to finals, probably winning one or two Slams every year.
"Medvedev is becoming the guy that can consistently get to the later rounds of major and if you do that then you will win a bunch of them."
Medvedev will face a blockbuster second round match against Nick Kyrgios next, but Wilander believes it is going to be incredibly difficult for anyone to prevent him from winning a first Australian Open title this year.
"I think Daniil Medvedev is the strong favourite I think because of the way he plays," Wilander added.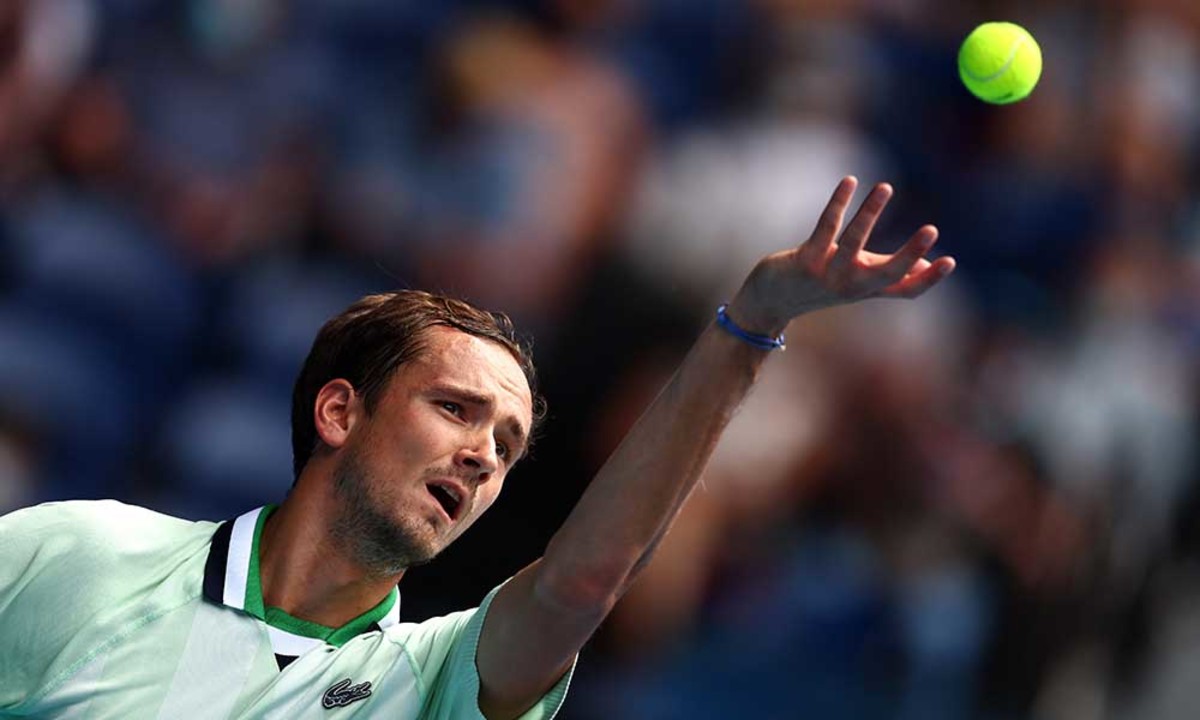 "You have to go after him, you have to beat him because he is not going to beat himself. He is going to hang back if he has to, he is going to come in if he can.
"But he is going to have a great attitude whoever he plays – Nick Kyrgios in the second round is no problem at all.
"He really is starting to become a Rafa [Nadal], he just shows up for every single match and you know what to expect and he delivers.
"I think he is the strong favourite but if somebody comes out with guns blazing like Zverev did at the ATP Finals then someone can beat Medvedev, for sure."
Watch the Australian Open exclusively live on discovery+, Eurosport and Eurosport app
Please follow Tennisbuzz on Twitter and Instagram, and you can like us on Facebook by clicking here.
For more exclusive content from Tennisbuzz, including news, features, trivia, promotions and more, please be sure to sign up for our newsletter below or via our home page.
Why not test your tennis knowledge by tackling one of our fiendish quizzes too?