Another French Open is in the history books, and what a brilliant tournament it was with two worthy winners in Rafael Nadal and Iga Swiatek.
It was a tournament rich in stories and sub-plots though, and as usual we come out of it with a lot more talking points than with which we went in.
Here are ten of them.
---
Rafael Nadal is eternal
---
There really is only one place to start here, and that is with Rafael Nadal. He won his 14th French Open title and he did it while injured. Those are the facts.
For perspective, this title means that if Rafael Nadal only played the French Open and no other Grand Slams during his career, he would still have the same amount of majors as the great Pete Sampras.
It was far from a walk in the park for Nadal either. As well as the injury, he also had to face four of the top ten players in the world in Felix Auger-Aliassime, Novak Djokovic, Alexander Zverev and Casper Ruud.
Nadal was already an all-time sporting great before this tournament, but this one served as a stark reminder of just how far his greatness goes.
---
Alexander Zverev finally gets it
---
The one player who made you feel like Rafael Nadal looked a little vulnerable was Alexander Zverev, and it definitely feels like the German is starting to understand what it takes.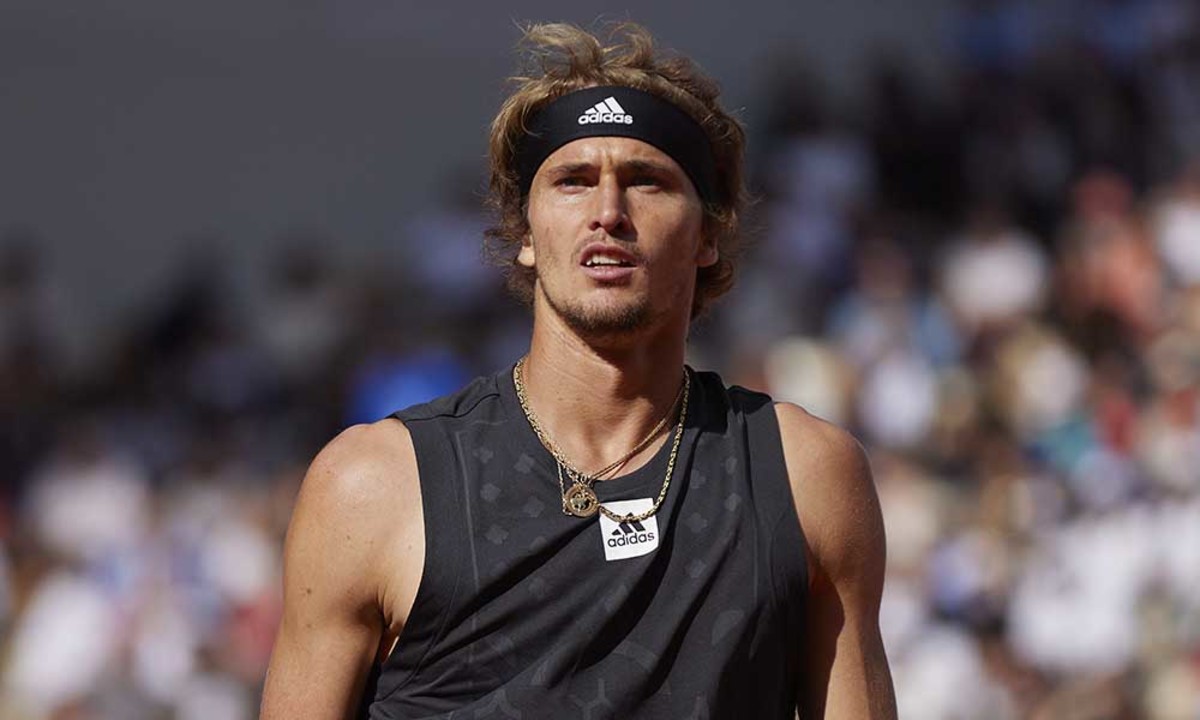 Nadal battled Zverev for more than three hours in the semi-finals and even the great man himself could not win two sets in that time. You could argue the indoor conditions helped Zverev, but there was more to it than that.
He also beat, and dominated Carlos Alcaraz, in the quarterfinals, and perhaps the 19-year-old is the best thing that could have happened to Zverev.
Up until now, Zverev has had to demeanour of a man who thinks he just has to bide his time and wait his turn, that once Nadal and Djokovic retire he would simply inherit the crown.
Alcaraz has probably given him the fright of his life by showing him it's not going to be that easy, and if he wants the top spot he's going to have to earn it.
---
Carlos Alcaraz has it all
---
Speaking of Alcaraz, losing in the quarterfinals probably fell short of expectations, both from himself and others, but he emerges from the tournament with his reputation enhanced.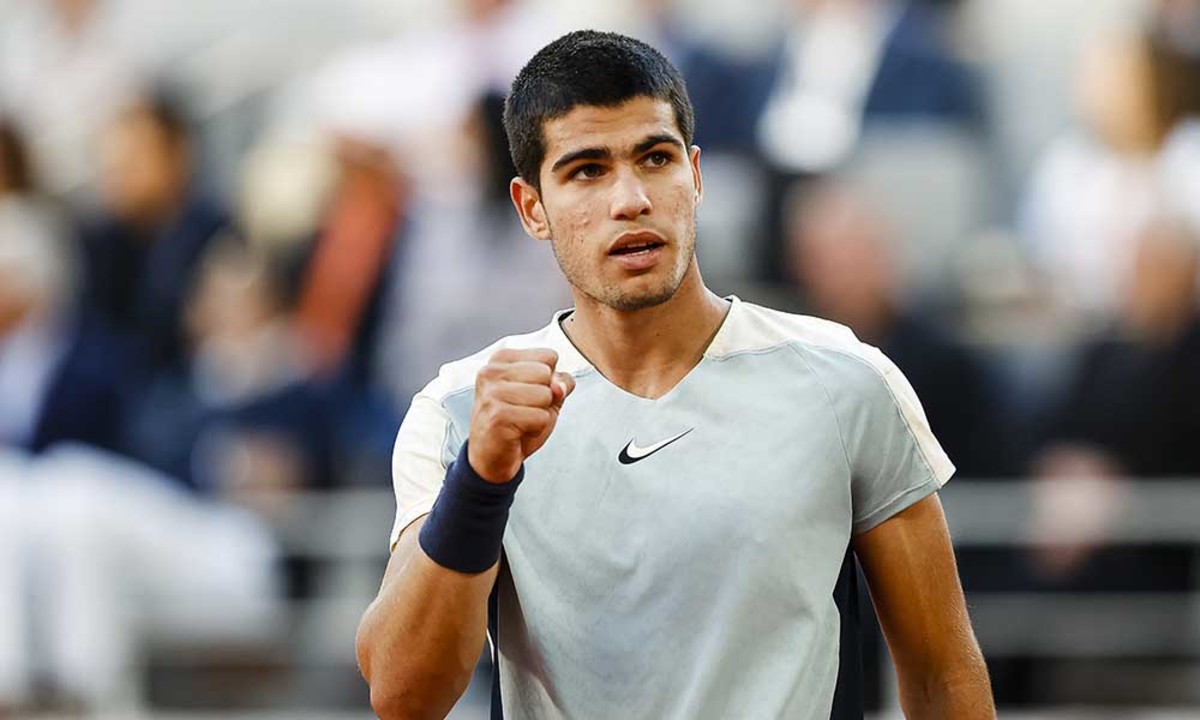 Alcaraz's quality is there for everyone to see. His power, variation and court coverage make him the most complete player we have seen since the big three emerged all those years ago.
Like with Djokovic, Nadal and Federer, though, it is mentality that will ultimately decide his level of success, and he showed enough fight in the matches against Alberto Ramos-Vinolas and Zverev to show he has that in spades too.
---
Iga Swiatek could dominate French Open
---
The finishing line in the final processional stage of the Tour de France is in Paris, so it is perhaps fitting that Iga Swiatek chose that city to produce what she did.
More most of the fortnight, the women's draw felt like a mere procession until Swiatek won it, and that is eerily familiar.
Swiatek is a self-confessed Rafael Nadal fan and he has made the men's singles at Roland Garros feel the exact same way for best part of two decades now. Swiatek now looks like she could do that same in the women's.
---
Coco Gauff is coming
---
While Swiatek's performance was expected, the same probably can't be said for that of Coco Gauff.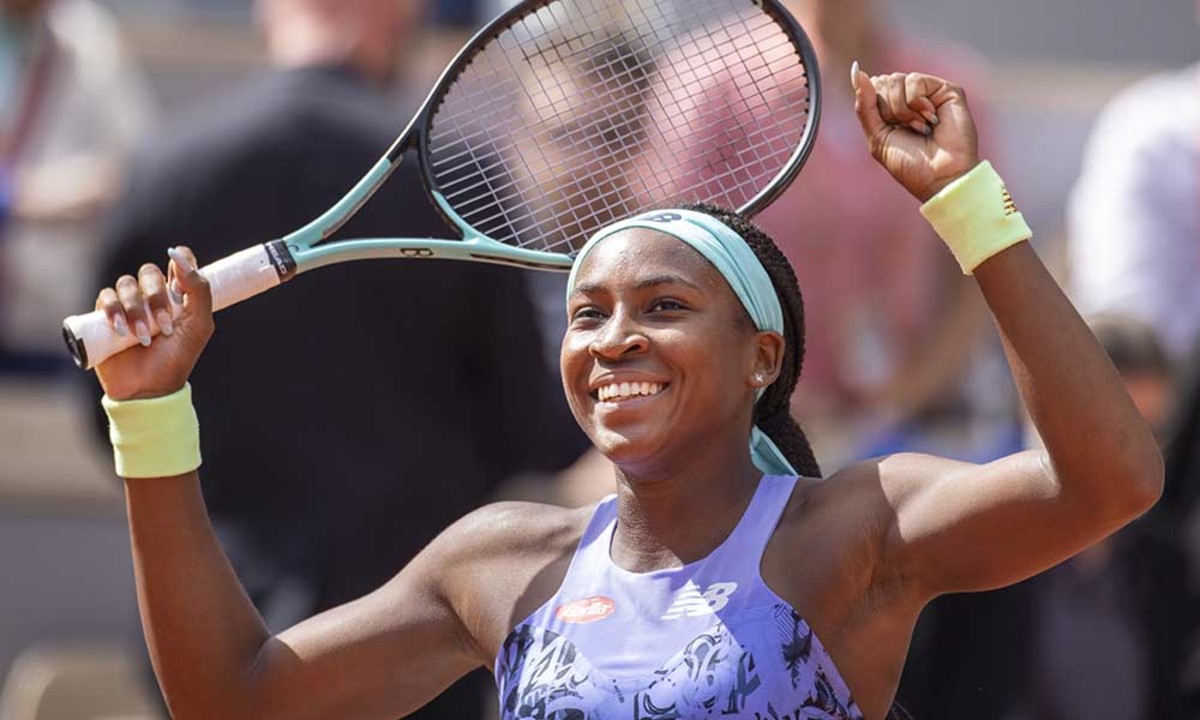 Gauff made her name at Wimbledon at such a young age it's easy to forget that she is still only 18-years-ols. To be in a Grand Slam final at that age is absolutely remarkable and it certainly should not be overlooked.
She ultimately came up short against Swiatek, but her time is coming and, when it does, those two young women could produce a rivalry for the ages.
---
Night sessions add nothing to French Open
---
Night sessions were introduced at the 2021 tournament but, due to Covid restrictions back then, this was the first time we have seen them as they were intended.
Crowds packed Court Philippe-Chatrier and TV audiences undoubtedly enjoyed them back home too, but tournament organisers really need to take another look at the situation.
Due to conflicts with broadcasters in France, night session matches start at 9pm and that is just too late. The Parisian spring weather is too cold then, leading to longer-than-usual matches and extremely late finishes.
That's not fair on the players who need to recover and the fans who need to get home after public transport has stopped for the night.
These night sessions are great in theory, but in practice they just didn't work out.
---
Tiebreak changes were the right call
---
One change at the French Open this year that did work well was the new tiebreaker rules.
The traditional 'no tiebreaks in the final set' rule was gone and replaced with first-to-ten 'super' tiebreaks instead. Traditionalists were not happy, but it looks like the right decision.
Matches at Roland Garros are the longest on the calendar already, so unless exhausting players is the goal, this is the right way to go.
---
Novak Djokovic looks in Wimbledon shape
---
Novak Djokovic was unable to defender his French Open title this year but he was always going to be up against it.
He has not played enough this year compared to rivals to get into Grand Slam winning shape or rhythm, but all the signs are that he will be a different animal at Wimbledon.
There doesn't look like anyone on the ATP Tour who can really live with Djokovic on grass right now and he will be all the better for his time on court at Roland Garros.
Plenty seem to be writing Djokovic off again, but everyone should know better than that by now.
---
More scrutiny on injuries needed
---
If we can just circle back to Rafael Nadal for a minute, his success at Roland Garros, while brilliant, did raise some questions.
He admitted to getting his whole foot anaesthetised at one point to get him through the tournament. He will undergo more injections before Wimbledon designed to desensitise his foot.
Obviously we want the top players playing as much as they can and in as little pain as possible, but perhaps greater scrutiny is needed here. Managing, and overcoming, pain is part of the challenge faced by all players, whether they are injured or not, so this raises a few questions.
We are not for one moment suggesting Nadal did anything wrong, but as treatments advance then you always have to ensure the regulations advance with them to maintain the sporting integrity of the contest.
---
Stefanos Tsitsipas is stalling
---
One man who may have some serious thinking to do after Roland Garros is Stefanos Tsitsipas. The draw looked ideal for him to at least reach the final again, but he crashed out in the fourth round against Holger Rune.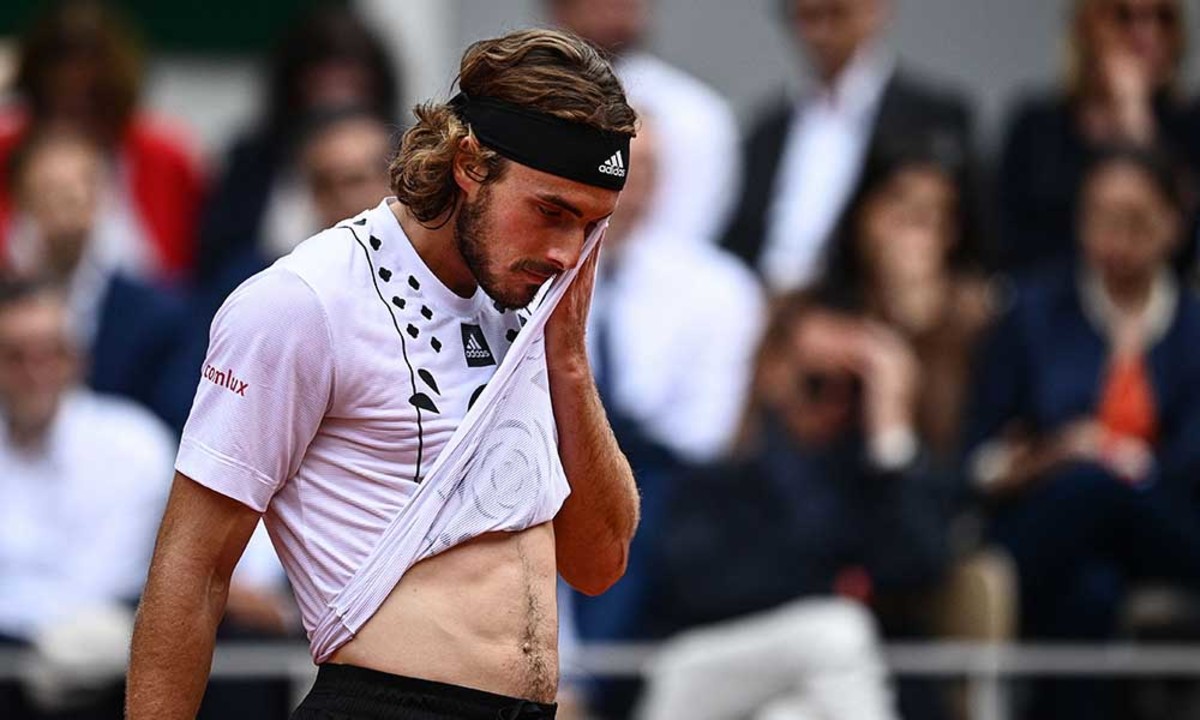 Tsitsipas is a quality player but, at the age of 23 now, he doesn't really look to be making that step up into the true elite yet. He still has that feel of a player who could beat anyone on his day but also lose to anyone.
It may be time to consider whether or not his father has taken him and his game as far as he can and he needs to trust someone else to fine tune it into the special player he is capable of becoming.
Losing the extra dramas surrounding the on-court coaching accusations would probably help a lot too.
---
Casper Ruud can win French Open title
---
When the men's draw was made, it was clear that someone in the bottom half was going to get an almighty opportunity to go all the way in a Slam.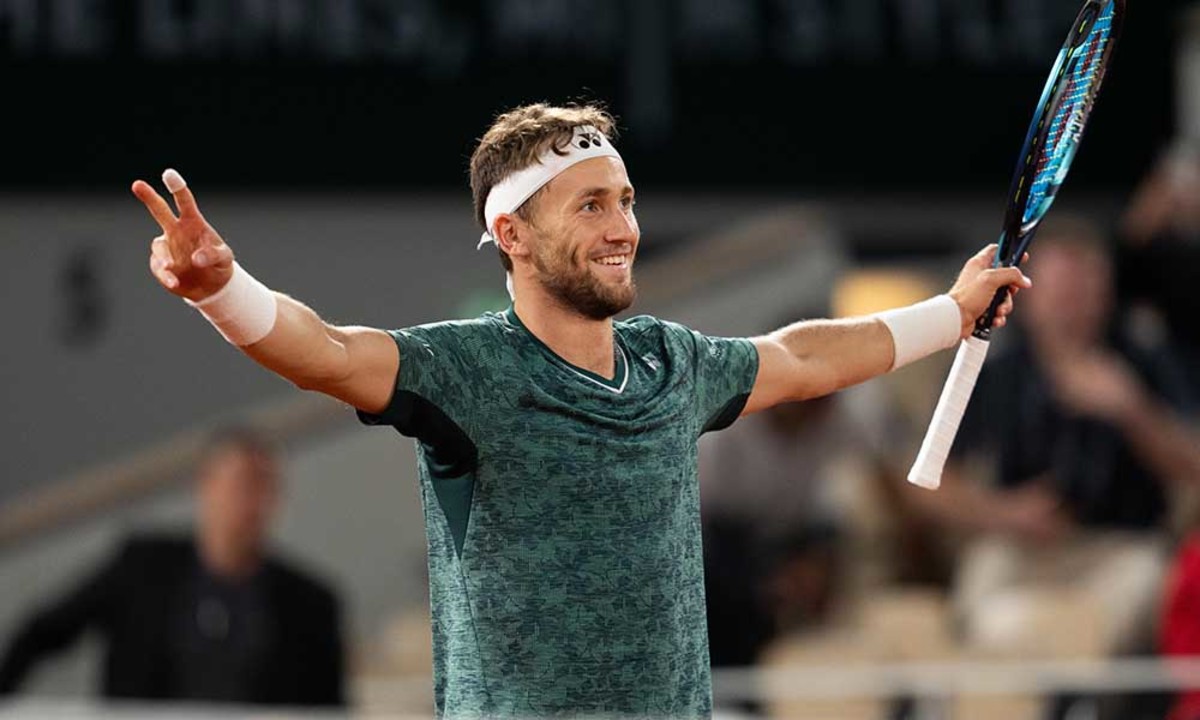 That man ended up being Casper Ruud, and few would have begrudged him the opportunity.
The French Open tends to be a measuring stick for who the best clay courter is in the ATP behind Nadal and Djokovic. With Dominic Thiem currently out of action, it's abundantly clear that Ruud is the best of the rest right now.
He still has plenty of work to do on his backhand, but he reached the final of a major on merit and no one would be surprised to see him winning a French Open title at some point in his career.
Please follow Tennisbuzz on Twitter and Instagram, and you can like us on Facebook by clicking here.
For more exclusive content from Tennisbuzz, including news, features, trivia, promotions and more, please be sure to sign up for our newsletter below or via our home page.
Why not test your tennis knowledge by tackling one of our fiendish quizzes too?