Who is the greatest male player on grass in history? Novak Djokovic, Roger Federer or Pete Sampras?
Daniil Medvedev sparked the debate when, speaking at the Mallorca Open, he gave his views on why Novak Djokovic is the Wimbledon favourite.
"If we talk about the best players in history on grass, I would place him at the top," he said, "although I have not seen Borg or Sampras play."
That certainly sparked some discussion on our social media channels, so we thought we would dive into the topic a little more and make the cases for Djokovic, Federer and Sampras.
Novak Djokovic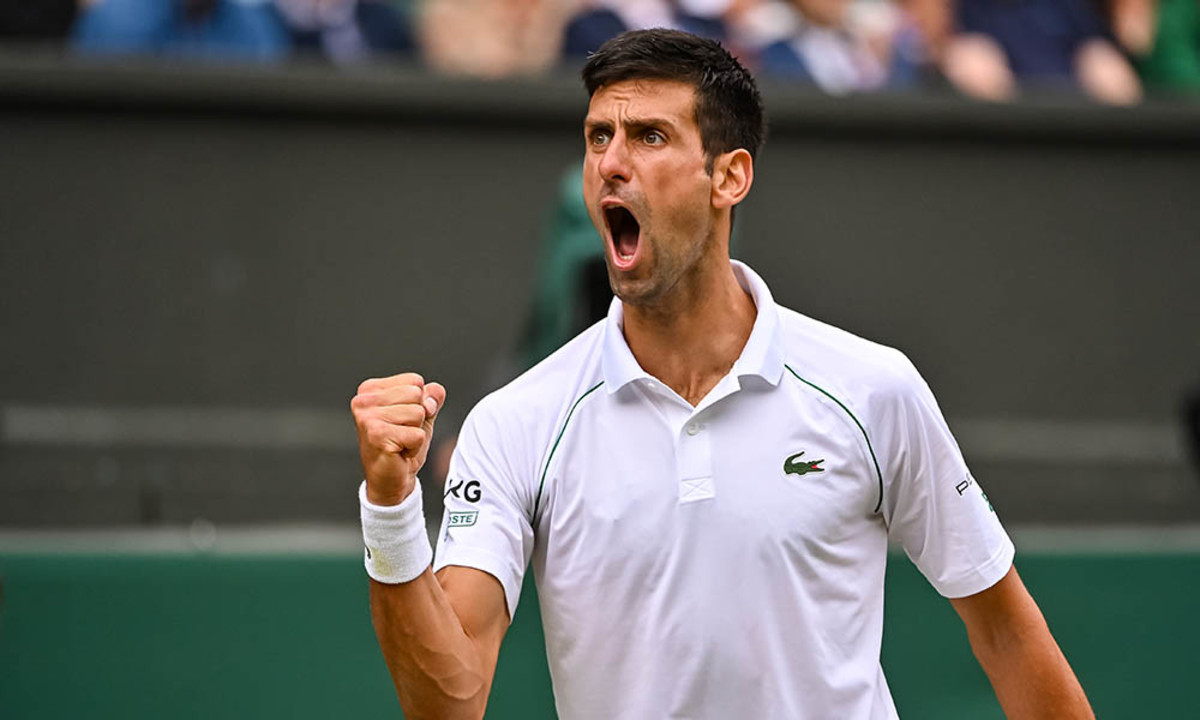 Matches: 120
Wins: 102
Win%: 85%
Career grass titles: 7
Wimbledon titles: 6
Let's start off with Novak Djokovic, shall we? After all, he is the man that the current world number one ranks the highest. That is a fine endorsement in itself.
In truth, I don't think anyone really associates Djokovic with grasscourt tennis. That isn't because he is not brilliant on grass – it's really more just because he is even better on hardcourts.
There are essentially two ways to look at Djokovic on grass. You could say that he has not  played in a great era of grasscourters and that lack of competition has inflated his figures to a degree. That said, you could also point to that fact Djokovic has a positive head-to-head against Roger Federer (3-1), and that those one-on-one battles shows who is ultimately better.
---
RELATED: Novak Djokovic Wimbledon record in context: How the world looked the last time he lost on Centre Court
---
Interestingly, all but five of Djokovic's matches on grass in the last five years have come at Wimbledon. That explains the relatively few number of titles, but it also leaves you wondering what the numbers might have looked like had he prioritised the grass season a little more during his career. That's not a criticism, just a comment.
Roger Federer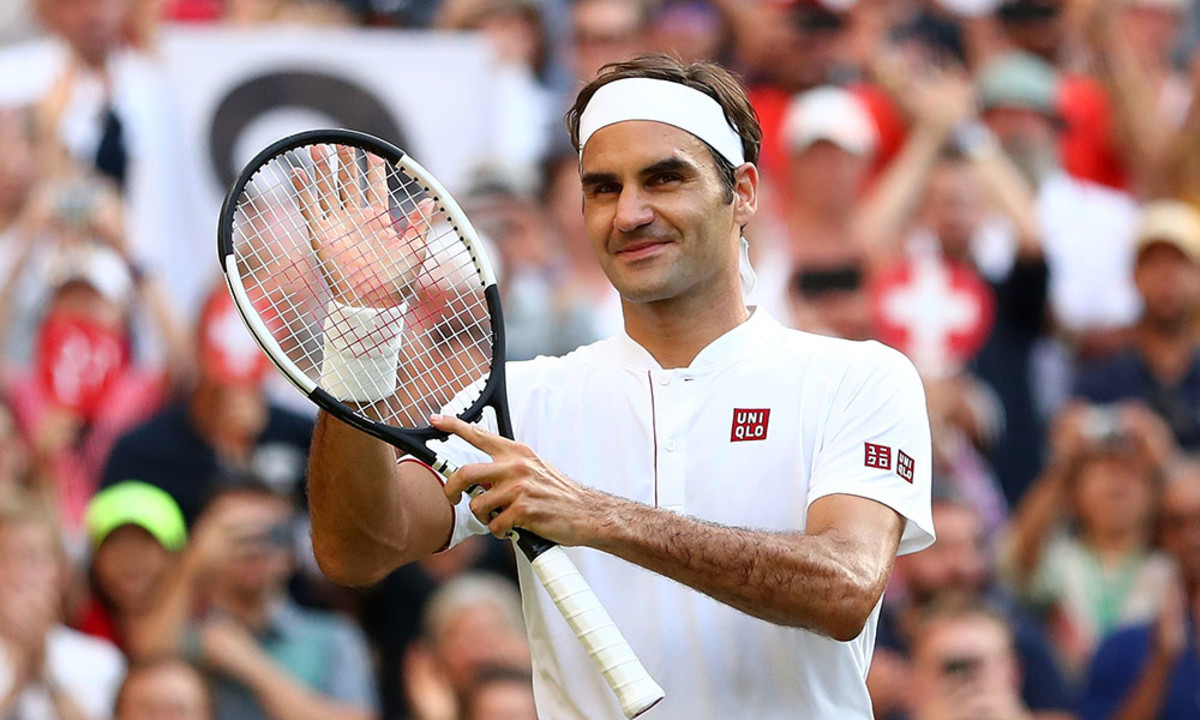 Matches: 221
Wins: 192
Win%: 87%
Career grass titles: 19
Wimbledon titles: 8
There is no question that Roger Federer is absolutely prolific when it comes to grasscourt tennis. At the time of writing he has played 100 more matches than Sampras and Djokovic have managed, although obviously the latter will catch him up slightly.
For context, though, does Novak Djokovic have another 100 grasscourt matches in him before he retires? Absolutely no chance.
In truth, given the sheer volume of matches, you would expect him to have the biggest title-count of the three, but him also having the best win-percentage is something special given the company here.
The strongest case for Federer, though, is not necessarily what he has done but how he has done it. Federer's tennis is not only brilliant but it is beautiful to watch. He also has the most Wimbledon titles of the three, and that is a serious benchmark in this debate.
Pete Sampras
Matches: 121
Wins: 101
Win%: 84%
Career grass titles: 10
Wimbledon titles: 7
It is notable, and perhaps surprising, that Pete Sampras has the lowest win percentage of these three grasscourt greats.
In his defence, though, it's worth remembering that Sampras played in an era of some of the best and fastest servers of all time. He was one of them, of course, maybe even the best, but he also had to contend with the likes of Lleyton Hewitt, Pat Rafter, Mark Philippoussis, Richard Krajicek, Goran Ivanisevic and plenty others.
As good as you are, if you ran into one of those guys when their serve was dialled in, chances are the racket is being taken out of your hands. Certainly, examining his record shows that Hewitt, Ivanisevic and Krajicek accounted for a quarter of all his grass court defeats, and another 50% came before he won his first Wimbledon title.
It's also important to note that Sampras did not have the longevity of Federer and Djokovic, mainly due to not being able to benefit from modern sports science like they have, so he had a lot less time in which to achieve roughly the same things.
So Djokovic, Federer or Sampras?
When the debate was first raised by Daniil Medvedev, our initial thought was Pete Sampras. We will probably be sticking with that.
The basis of that opinion is more about the era in which he played and how much he achieved in a shorter career. That said, upon that basis, Bjorn Borg should be right in the picture too.
Ultimately, though, it's a very subjective call. There is no right answer so make up your own minds and be sure to tell us when you do!
Please follow Tennisbuzz on Twitter and Instagram, and you can like us on Facebook by clicking here.
For more exclusive content from Tennisbuzz, including news, features, trivia, promotions and more, please be sure to sign up for our newsletter below or via our home page.
Why not test your tennis knowledge by tackling one of our fiendish quizzes too?