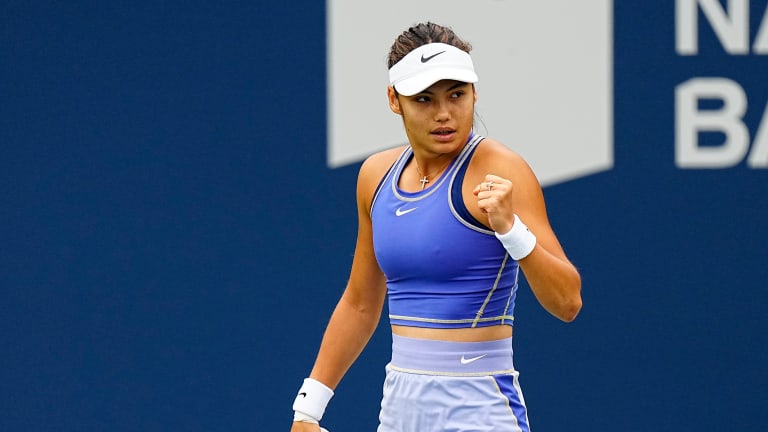 'I don't fear rankings drop,' says Emma Raducanu ahead of US Open defence
Emma Raducanu is heavily reliant on the US Open for her current ranking, but she says that does not worry her.
Emma Raducanu says she is not worried about a potentially dramatic drop in the rankings if he US Open defence does not go well.
Raducanu shocked everyone last year when she, then just 18-years-old, won the women's single title at Flushing Meadows.
It was the first time in history that a qualifier had won a major and it instantly propelled her to a position of prominence on the WTA Tour.
She has broken into the top ten in the world on the back of it. However, the ranking points she won at the 2021 US Open currently account for nearly three quarters of her total. That would mean an early exit this year would see her drop dramatically in the rankings.
She, though, insists she does not feel any added pressure given what is at stake for her in New York.
"If I lose 2,000 points then so be it," Raducanu told reporters in Cincinnati. "I'll start again from the bottom.
"I know I can do something that no one else has done. I qualified and won the US Open, so I can start from the beginning, I can start from zero and I'm not afraid of that.
"I just think that everything that's happening right now has probably just meant to be in my journey and I need to go through those development stages at some point because I did miss them. I went from playing 25ks to winning the US Open."
Emma Raducanu will start her Cincinnati Open campaign with a blockbuster match against Serena Williams, who will retire after the US Open following an incredible career.