Matteo Berrettini believes he is 'getting closer and closer' to beating Novak Djokovic as he chases a first ever win against the Serbian.
Djokovic beat Berrettini at Roland Garros, Wimbledon and the US Open last season, with the Italian withdrawing from the Australian Open with an injury.
That makes Djokovic the only player to beat Berrettini at a Grand Slam last season.
If Berrettini is going to win Wimbledon this year, it is very likely that he will have to go through Djokovic again and finally get a win against him.
Asked by Ubitennis about how he plans to close the gap between himself and Novak Djokovic, Berrettini said: "During my free time and even outside of my free time when I am with my coach.
"We sat down and watched the matches to see what I did good and what I didn't do so great.
"Beating him in a Slam is probably one of the toughest things you can ever do, you know," said Berrettini who lost to Djokovic in Paris, London and New York last year.
"He won three Slams last year and made the finals in the fourth. So, it's not easy to find a way.
"But one thing is for sure. Every time I play him, I feel I'm getting closer and closer because, obviously, the more you play against someone, the more you learn about them.
"And every time I play against these players, I'm improving, even if I lose the match. So, I think it's about time I won.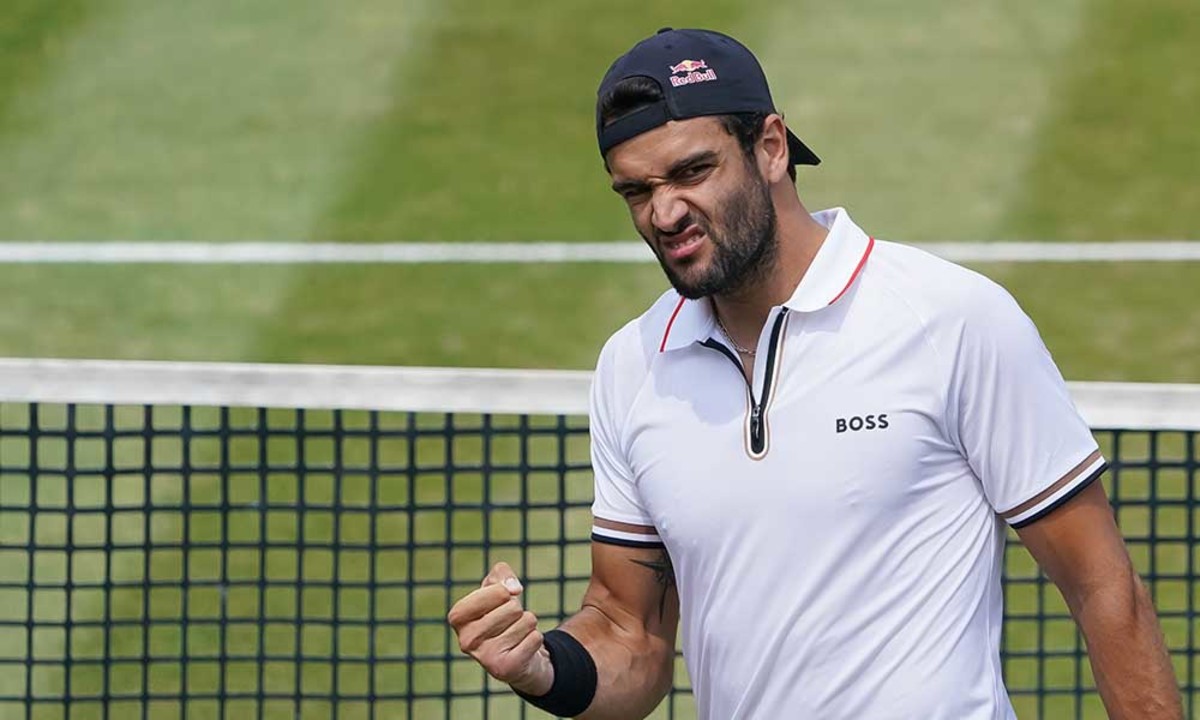 "Last year was my first ever Grand Slam final. For him it was the 30th I think.
"It is a big thing but I don't think there is something specific and I wouldn't tell you [if there was] because then he would know!
"But jokes aside, I think, I'm not that far, but obviously I know that it's not that easy."
Matteo Berrettini has a superb record on grass and is seen as many as a major contender to win Wimbledon this year.
He has already won Stuttgart this season and is one win away from successfully defending his Queen's title too.
Please follow Tennisbuzz on Twitter and Instagram, and you can like us on Facebook by clicking here.
For more exclusive content from Tennisbuzz, including news, features, trivia, promotions and more, please be sure to sign up for our newsletter below or via our home page.
Why not test your tennis knowledge by tackling one of our fiendish quizzes too?