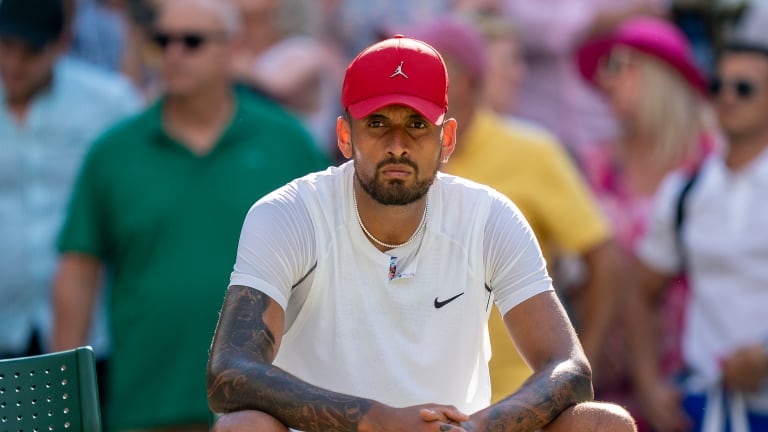 Nick Kyrgios issues public apology to fan he accused of being drunk at Wimbledon
Australian admits he was 'mistaken' to believe Anna Palus was drunk and distracting him in Wimbledon final.
Nick Kyrgios has publicly apologised to the spectator at the Wimbledon final he accused of distracting him while drunk.
Kyrgios was playing in the first Grand Slam final of his career, but after a fine first set was starting to struggled against eventual winner Novak Djokovic.
As his frustration grew, Kyrgios started complaining to a spectator in Centre Court that he believed was drunk.
"The one with the dress, the one who looks like she's had about 700 drinks, bro," he told the umpire when asked to identify her.
She was then briefly ejected and after the match said the Australian had directed "a reckless and entirely baseless allegation" at her, and she said she would take legal action against Kyrgios for the distress it had caused her – although she stressed any damages she was awarded would be donated to charity.
"I told the umpire that a fan, who I now know to be Anna Palus, was distracting me during the match, believing that she was drunk," Nick Kyrgios said in the statement.
"I accept that belief was mistaken, and I apologise.
"To make amends, I have donated 20,000 pounds to the Great Ormond Street Hospital Charity, a charity chosen by Ms Palus. I will not be commenting on this matter again."
Please follow Tennisbuzz on Twitter and Instagram, and you can like us on Facebook by clicking here.
For more exclusive content from Tennisbuzz, including news, features, trivia, promotions and more, please be sure to bookmark our home page.