The Australian Open gets underway under a serious cloud on Monday after world number one Novak Djokovic was deported.
Since Djokovic announced on social media that he was travelling to Melbourne under 'exemption permission,' it has been a veritable whirlwind of argument and counter-argument, with the saga finally coming to an end in the Federal Court mere hours before the tournament was due to start.
Of course, there are those who say Djokovic should have just got the vaccine, but that is not our decision to make. That is the first point that is essential to make. Many are trying to make it his crime for which he has now been punished, but such arguments appear disingenuous at best.
When it comes to writing about Novak Djokovic, the reality is that it is always tough to not upset someone. There is a tremendous amount of love for the Serbian out there, a lot of dislike, and very little in between.
There are whole multitudes of arguments about whether it should be that way – about whether or not it is fair that it is that way – but the fact remains he is a deeply polarising figure.
Once you add the deeply emotive topic of vaccinations and the sacrifices we have all endured due to the Covid-19 pandemic, and it was always going to be a volatile recipe for toxic controversy.
The argument has, therefore, been strung along lines it should never have been. While it has become highly politicised – primarily politicised actually – assertions that it has become a battle between free-choice on one side and oppressive tyranny on the other is an unhelpful exaggeration.
Countries have always had requirements to be allowed entry. The circumstances have changed due to a pandemic, and become stricter in most cases, but the underlying principle has always been the same.
The judge in the judicial review speaking in disparaging terms of Djokovic as an "icon of free choice" as if was a dangerous thing did not help. That though, was merely the final encapsulation of how poorly Australia have handled the whole affair.
It's important to stress that Djokovic's free choice was not encroached upon. The choice he had was to either get vaccinated or to miss the Australian Open. It wasn't the choice he would have wanted to face, but few of us have enjoyed the privilege of ideal choices in the last two years.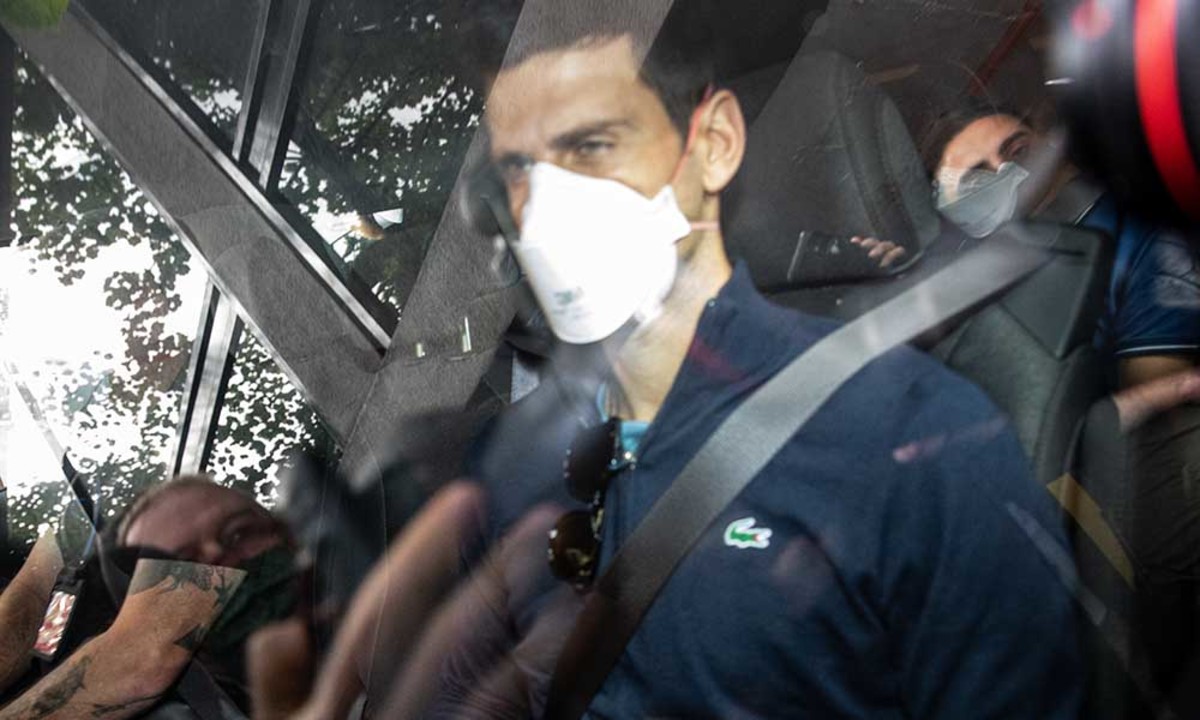 Djokovic made that choice too, and he did so without complaint and without fuss. "Novak would never have gone to Australia if he had not been given an exemption to enter the country by the government," his close friend Vasek Pospisil confirmed on Sunday night.
Things obviously changed when he contracted Covid on December 16, with that opening the door for a medical exemption. By then, players had been informed clearly by Tennis Australia, backed up by two independent medical panels and conceded by Alex Hawke, the Minister for Immigration and the man who ultimately deported Djokovic, that previous infection would be enough to remove the vaccination requirement to enter Australia.
Those were the assurances under which he travelled and attempted to compete at the Australian Open. It's not, as many would like to create the impression of, he rocked up at the border with an flagrantly anti-vaccination agenda and total disregard for the rules. He was following them.
That is more that can be said for the Australia Border Force official who detained him at the airport and cancelled his visa, of course. He, as ruled by Justice Anthony Kelly, was operating wholly outside the boundaries of procedure.
The problem here was not that Djokovic was refusing to follow the rules, but that Australia could not decide between themselves what those rules were.
We have the Department for Health telling Tennis Australia something different to the Victoria government. We have the Department for Immigration saying something different to the Department for Health. We have Australian Border Force saying something different to a judge. We have the Prime Minister saying something different to everyone, often depending upon what day it is.
Djokovic can be accused of putting himself in that position by his decision to not get vaccinated, but he cannot be accused of causing the position itself. Whatever his thoughts on vaccination, he took a pro-choice position, was given a choice, made his choice, and then got told that the choice he was given was no longer the choice he was free to make.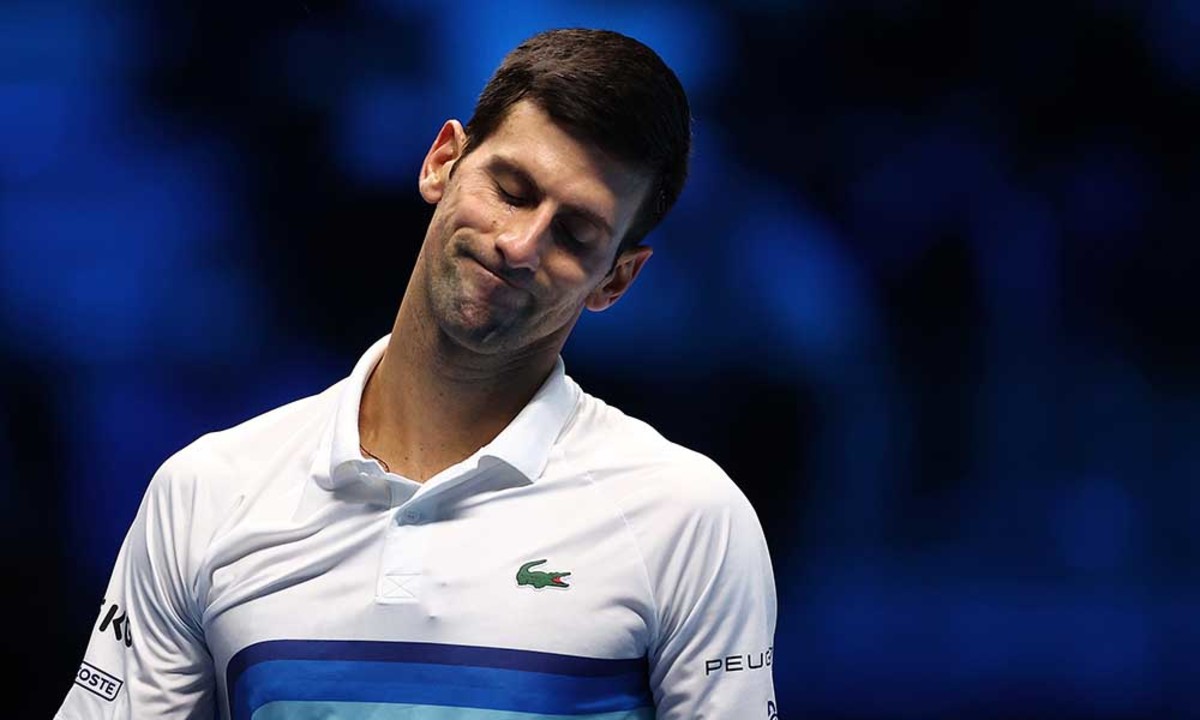 This is a tennis website, not a politics one, so the actual politics at play are not ours to comment upon. In all honesty, as much as the last ten days has provided a crash course in Australian socio-politics, it remains a topic outside of our expertise.
It needs to be stressed that, just as Djokovic has the right to choose whether or not he is vaccinated, Australia have the right to police their border and protect their society however they deem fit. For all he is cast as the villain of the piece by Djokovic's legions of supporters, we must remember Alex Hawke has been elected to judge and serve the interests of Australia and Australians. That is what he believes he has done, whether we agree with it or not.
But let's not fall into the position of making Novak Djokovic the bad guy in this. For many, that is something that has become far more habitual than is fair, but he has never been on the attack here. He followed the rules that were given to him and was caught in a storm when those rules were changed around him.
It is the Australian government who have badly misjudged it from the start, with Djokovic ultimately used as a sacrifice for their wider agenda. It is perhaps not our place to judge that agenda – it is a matter for Australia – but we can certainly say that Djokovic was caught up in what happened, not the cause of it, and much more a victim than he was anything else.
Please follow Tennisbuzz on Twitter and Instagram, and you can like us on Facebook by clicking here.
For more exclusive content from Tennisbuzz, including news, features, trivia, promotions and more, please be sure to sign up for our newsletter below or via our home page.
Why not test your tennis knowledge by tackling one of our fiendish quizzes too?