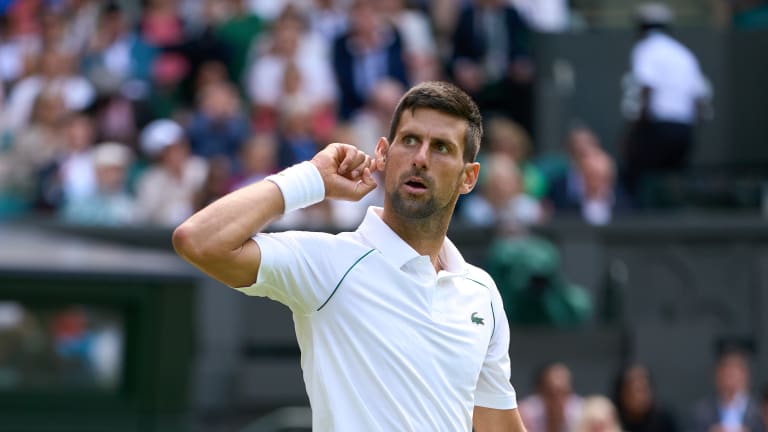 Novak Djokovic to contest Australian Open as government rescind visa ban
The best player in the world will be back in Melbourne next year, according to credible reports from Australia.
Novak Djokovic has been handed a major Australian Open boost with news that his visa ban will be rescinded ahead of the competition.
Djokovic was at the centre of a political storm earlier this year when he was deported from Australia due to his decision not to be vaccinated.
The Serbian travelled to Melbourne after being granted a medical exemption but was detained at the border and ultimately deported after a week of unsuccessful challenges in court.
That deportation order came with an automatic three-year ineligibility for a visa, but multiple reports in Australia say that has been overturned by immigration minister Andrew Giles.
Giles' office has declined to comment on 'privacy grounds,' so official confirmation will have to come from Djokovic's own camp.
It is also a boost for the Australian Open itself, who will welcome back their greatest ever champion.
Novak Djokovic has won nine Australian Open singles titles, and he knows that one more in January will see him draw level with rival and defending champion Rafael Nadal with a record 22 majors.
Tournament director Craig Tiley recently updated reporters from their side, confirming the decision would come from the government.
"What we're saying at this point is that Novak and the federal government need to work out the situation. And then we'll follow any instruction after that," Tiley told The Age.
"I did spend some time with Novak at the Laver Cup. We spoke generally. He said that he'd obviously love to come back to Australia but he knows it's going to be an ultimate decision for the federal government.
"He's accepted that position. It's a private matter between them."
There will likely be some political push pack in Australia, with Karen Andrews, who was the home affairs minister when Djokovic was deported, claiming it would be a "slap in the face for those people in Australia who did the right thing, got vaccinated, did everything they needed to."
However, there can be little question that from a tennis point of view, the best player in the world being allowed to contest a Grand Slam can only be viewed as a good thing.
Please follow Tennisbuzz on Twitter and Instagram, and you can like us on Facebook by clicking here.
For more exclusive content from Tennisbuzz, including news, features, trivia, promotions and more, please be sure to bookmark our home page.