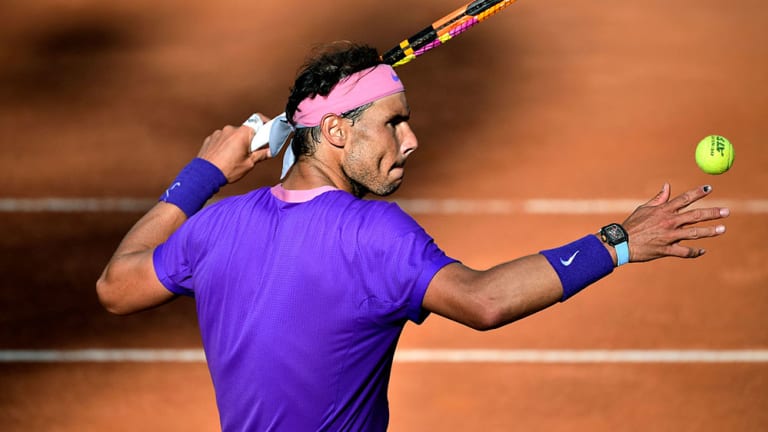 'Rafael Nadal will unfortunately retire at Roland-Garros,' predicts Alexander Zverev
Alexander Zverev believes Rafael Nadal will call time on his illustrious career at the 2023 French Open.
The retirement of Roger Federer and Serena Williams last year has prompted many to debate who will be next to bow out, and Alexander Zverev thinks it will be Rafael Nadal.
Zverev only recently returned to the tour after a horrifying ankle injury that he suffered at last year's French Open in his semi-finals match against Nadal left him sidelined for six months.
While the former world No. 2 is looking forward to being back on the court this year and striving to secure his first Grand Slam title, he believes it will also be the year that tennis will lose yet another legend.
Talking to Eurosport about his predictions for the 2023 season, Zverev revealed that he expects Nadal to secure a 15th French Open title but will bow out from professional tennis simultaneously.
''Rafael Nadal will, unfortunately, retire at Roland-Garros,'' Zverev said.
''I don't wish him, but I think he will have a great tournament, potentially win it and then say goodbye.''
Speculation regarding Nadal's retirement has been rife for the last 12 months following the retirement of fellow big three member Federer in September and the numerous injuries the Spaniard has had to deal with.
However, when Nadal was recently faced with yet another question regarding his retirement plans after losing his match to Cameron Norrie at the United Cup last month, the Spaniard became irritable and reiterated that retirement was not on the cards just yet.
''I lost my match. That's it, no?'' Nadal said. ''Every time I come to a press conference it seems that I have to retire. So, you are very interested on my retirement. I mean, that, for the moment, isn't the case.
''When the day arrives, I'm going to let you know, guys. Don't keep going (on) with the retirement because I'm here to keep playing tennis.''
Only last year, at the age of 35, Nadal managed to secure a further two Grand Slam titles to take his total up to a remarkable and record-breaking 22, so it doesn't look as though things are grinding to a halt just yet.
Whether Zverev's prediction will play out remains to be seen, but with the Australian Open looming, both men will want their head firmly in the game.
Please follow Tennisbuzz on Twitter and Instagram, and you can like us on Facebook by clicking here.
For more exclusive content from Tennisbuzz, including news, features, trivia, promotions and more, please be sure to bookmark our home page.