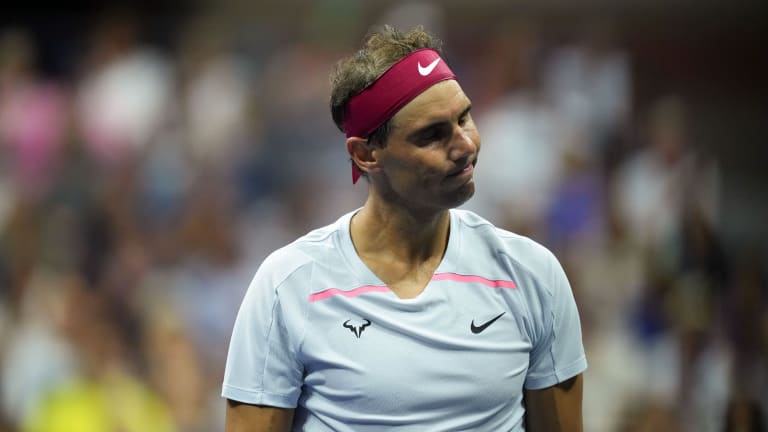 Has Rafael Nadal's season 'left a bitter taste'?
Rafael Nadal was denied the chance to achieve something 'extraordinary' according to his uncle.
Rafael Nada's season has 'left a bitter taste' due to the way it has ended, says his uncle Toni Nadal.
Nadal started the season in sensational form, winning both the Australian Open and French Open titles in emphatic style.
As he left Roland Garros with a record-extending 22 major, Nadal was harbouring dreams of attempting a calendar grand slam for the first time in his incredible career, and there were plenty who believed he was capable of achieving it.
That belief only grew as he made his way to the Wimbledon semi-finals. However, an abdominal injury there saw him unable to continue, and the lingering problem saw him suffer a surprise early exit from the US Open too.
So, what once looked like it could be a landmark season for the Spaniard unravelled quickly, and Uncle Toni says it is hard not to wonder what might have been.
"It could have been an extraordinary season, but it has been marred by the continual inconvenience he has had," Toni told Dario AS.
"The results went well because he won Australia and Roland Garros, but you leave with a bitter taste in your mouth."
"At Wimbledon he couldn't play a semi-final when he was playing well and was a clear candidate for the title, there were also problems in New York.
"What an athlete wants above all else is to be well and play, and also win."
Please follow Tennisbuzz on Twitter and Instagram, and you can like us on Facebook by clicking here.
For more exclusive content from Tennisbuzz, including news, features, trivia, promotions and more, please be sure to bookmark our home page.