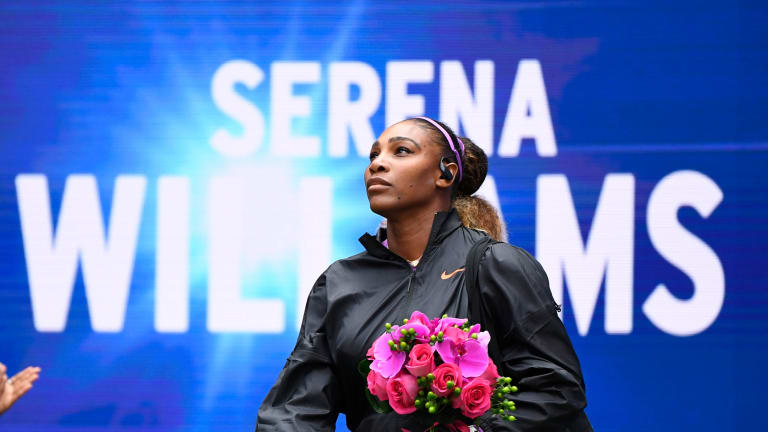 Serena Williams confirms retirement plans, admitting: 'The countdown has begun'
Tennis will say goodbye to a true legend this year, as Serena Williams bows out after the US Open.
Serena Williams has confirmed her plans to retire from tennis after the US Open this year, describing it as a 'transition.'
The 23-time major winner has largely stepped away from the sport over the last year, and she won her first match in 14 months in Toronto this week.
Her comeback promises to be a brief one, though, with her confirming she will 'transition' away from tennis after the New York showpiece.
"There comes a time in life when we have to decide to move in a different direction," Serena Williams said on Instagram while promoting the new edition of Vogue, in which she wrote a lengthy essay.
"That time is always hard when you love something so much. My goodness do I enjoy tennis. But now, the countdown has begun.
"I have to focus on being a mom, my spiritual goals and finally discovering a different, but just as exciting Serena. I'm gonna relish these next few weeks."
Serena Williams went into a lot more detail in the essay itself, as she admitted to finding it hard to let go of tennis.
"I have never liked the word retirement," Williams wrote. "It doesn't feel like a modern word to me. I've been thinking of this as a transition but I want to be sensitive about how I use that word, which means something very specific and important to a community of people.
"Maybe the best word to describe what I'm up to is evolution. I'm here to tell you that I'm evolving away from tennis, toward other things that are important to me.
"I've been reluctant to admit that I have to move on from playing tennis. It's like a taboo topic. It comes up, and I start to cry. I think the only person I've really gone there with is my therapist."
Serena Williams made her comeback at Wimbledon this year, although it did not go as well as she had hoped.
She lost to Harmony Tan in the first round, but she hopes to be better prepared for the US Open. That said, she is not expecting a fairytale send-off.
"Unfortunately I wasn't ready to win Wimbledon this year," she added in the article. "And I don't know if I will be ready to win New York. But I'm going to try. And the lead-up tournaments will be fun.
"I know there's a fan fantasy that I might have tied Margaret that day in London, then maybe beat her record in New York, and then at the trophy ceremony say, 'See ya!'
"I get that. It's a good fantasy. But I'm not looking for some ceremonial, final on-court moment. I'm terrible at goodbyes, the world's worst."