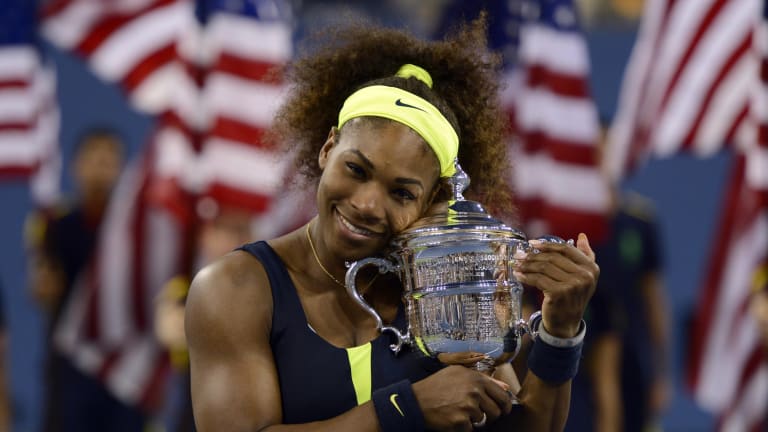 Rafael Nadal and Emma Raducanu pay tribute to 'greatest ever' Serena Williams
Serena Williams has been described as an 'inspiration' as she nears the end of her incredible career.
Rafael Nadal and Emma Raducanu have paid tribute to the soon-to-be retired Serena Williams ahead of the Cincinnati Open.
Williams announced last week that she would be stepping away from tennis after the US Open this year to focus on her business and family.
It will bring to an end a glittering career, with the American unquestionably cementing her legacy as the greatest female tennis player of all time.
"She is one of the greatest sports [people] of all time," Rafael Nadal said of Serena Williams. "I feel lucky to share a tour for a long period of time with her.
"Of course, from a selfish point of view it's sad that she's leaving the tour but, on the other hand, we can't thank her enough for all the things that she did for our sport.
"I think she's an amazing inspiration for a lot of people around the world and I think she deserves to choose whatever works for her better at this stage off her life. So I wish her all the best."
One player to get a close-up view of Serena Williams' farewell tour is Emma Raducanu, who will play her in the opening round in Cincinnati.
It will be the first time they have met on court, with Raducanu not even being born when Williams started winning Grand Slam titles.
"I think it's gonna be an exciting match," Raducanu told reporters. "I'm looking forward to it. It's an amazing opportunity to play probably the best tennis player of all time. It's probably going to be my last opportunity to ever play her.
"I think that, for our careers to have crossed over, I think I'm really fortunate that I get to play her. Whatever happens, I think it's gonna be a really good experience for me and something that I will remember for the rest of her life.
"Expectations, I don't really know, I don't really care. I just want to go out there and, one, enjoy the match that I'm going to play whenever I do play it.
"It's a great gift to play the best on her way out from the sport. So I'm just looking forward to that."