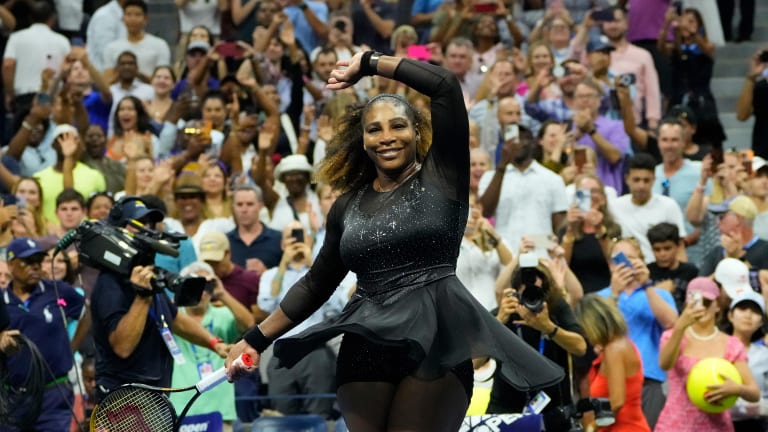 US Open reception 'confirms Serena Williams is the greatest,' says Iga Swiatek
World number one Iga Swiatek believes only Serena Williams could have inspired an atmosphere like the one for her first round US Open match.
Iga Swiatek believes the atmosphere within Arthur Ashe as Serena Williams won her US Open first-round match was proof alone she is the greatest of all time.
Serena Williams is playing her final tournament of her career, her opening match against Danka Kovinic was more a celebration than anything else, although there was some understandable tension in the air.
World number one Iga Swiatek was not able to watch most of the match, but she believes only Serena could have inspired a reception like it.
Asked about her thoughts on Serena Williams' first-round win, Swiatek said: "Well, I just watched the first few games, because I knew I have an early start today.
"Yeah, when I watched it actually, you know, the first games were pretty tight, you know, so I got tight, as well, just by watching. So I realized that I need to stop.
"I can't imagine what she must feel, you know, having this kind of atmosphere around her and just, you know, finishing -- I know she's doing a tournament, but I feel like yesterday it was, like people did so much work to like show appreciation to what she's done. It's pretty amazing. I have never seen something like it.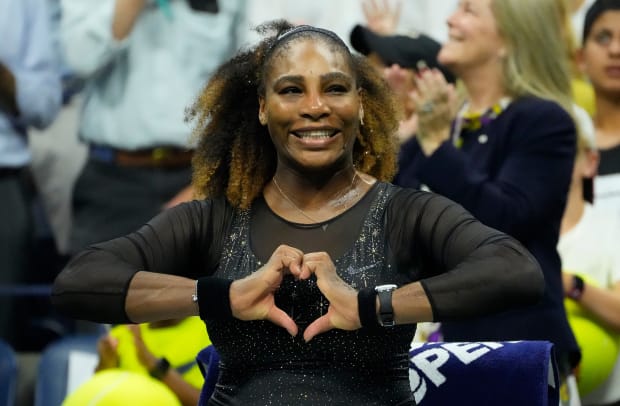 "For sure it was like the most popular first round of a slam ever. Yeah, it's just amazing. It shows how much she has changed our sport and how much she has done. I'm pretty happy that she can experience something like that. I also feel that not every player would handle that kind of fuss around your first match of the tournament. She's handling it pretty well, as usual. So that's just confirmation of how great she is.
"And the outfit also, pretty cool."
Serena Williams will face second seed Annet Kontaveit in round two, and the Estonian should provide a really stern test of just where the American is at.
Swiatek, though, believes that one is just too close to call.
"Well, honestly I just watched like few games yesterday, so it's hard for me to say how Serena is playing," she said.
"But I know Anett, yeah, it's not a mistake that she's second in the world right now. But on the other hand, I feel like, yeah, Serena is looking better and better every day. So I don't know, honestly."
Please follow Tennisbuzz on Twitter and Instagram, and you can like us on Facebook by clicking here.
For more exclusive content from Tennisbuzz, including news, features, trivia, promotions and more, please be sure to bookmark our home page.